Reviews in detail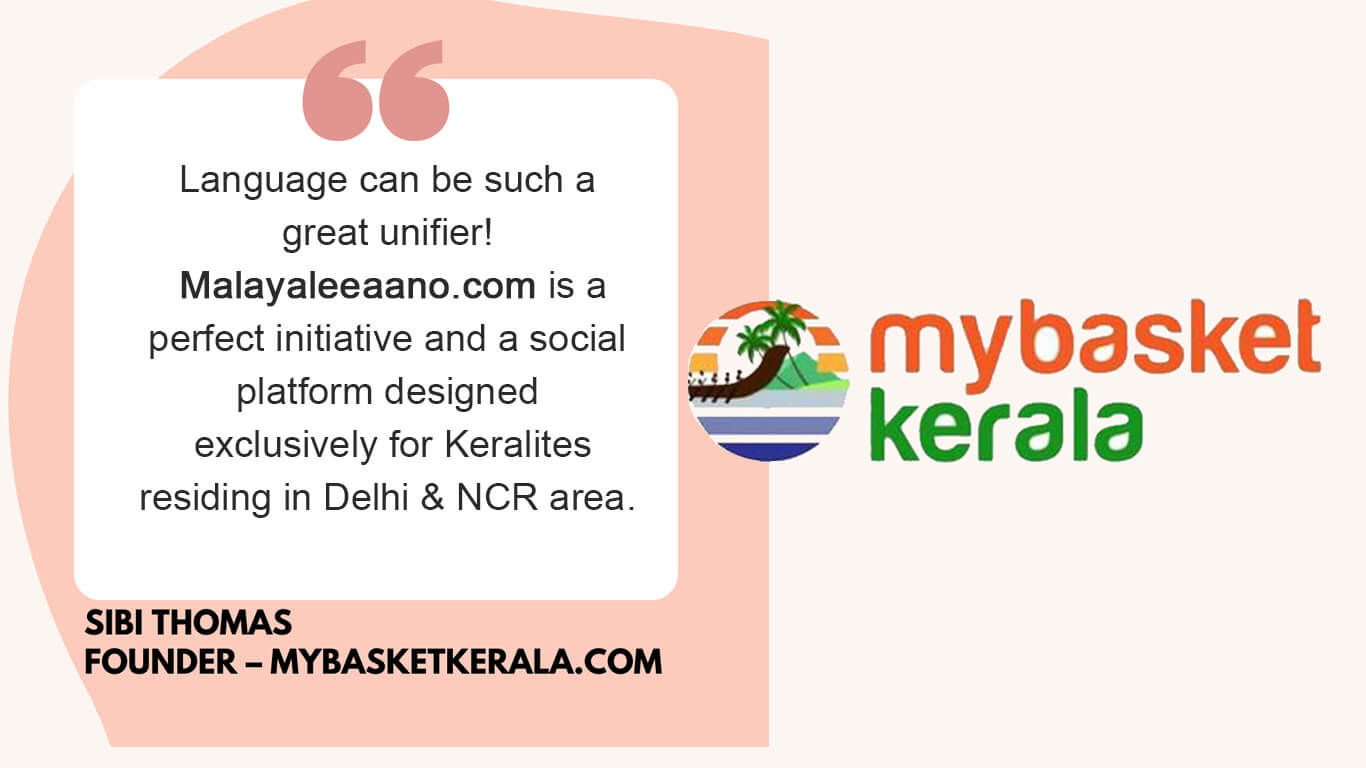 Date of publish:09-09-2020
Feedback from Mr. Sibi Thomas, Founder - MyBasketKerala about Malayaleeaano.com
Language can be such a great unifier! Malayaleeaano.com is a perfect initiative and a social platform designed exclusively for Keralites residing in Delhi & NCR area. The aim of this platform is to build a sense of community and feel oneness across borders and religions among Pravasi malayalees.
Distance is not a barrier anymore because of social media and of revolution brought in the field of communication technologies these days. With it's priority on social commitments, I am sure this platform will definitely help Delhi Malayalees for a better social connects, get latest update on news around the corner, provide business and employment opportunities and an advertisement hub for connecting with the customers.
Wishing Satish Kumar & team a bright future and success for all future endeavours!
Regards,
Sibi Thomas
Founder – MyBasketKerala.com
www.mybasketkerala.com