Reviews in detail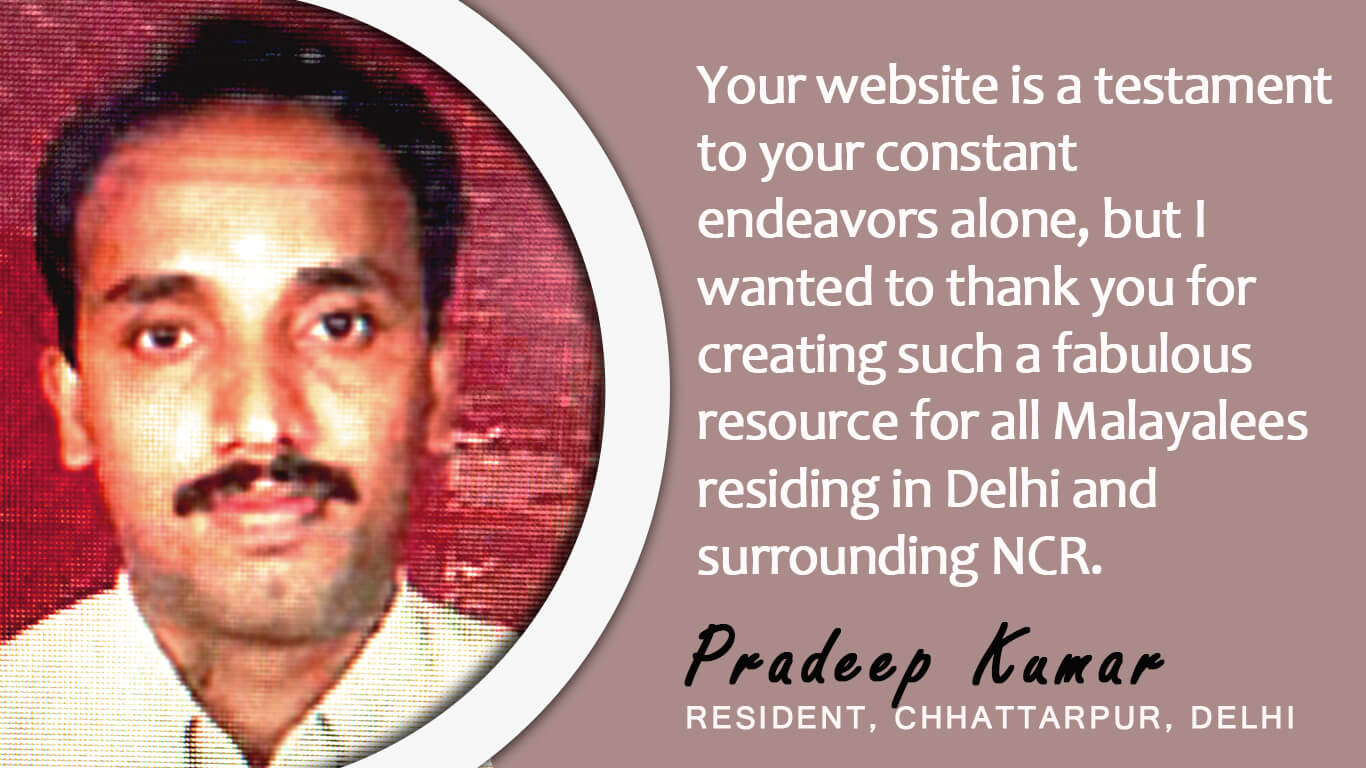 Date of publish:05-09-2020
Visitors Review - Pradeep Kumar, Resident - Chhattarpur, Delhi.
I just came across your wonderful website Malayaleeaano.com today. It is very informative and has a really nice tone. Your website is a testament to your constant endeavors alone, but I wanted to thank you for creating such a fabulous resource for all Malayalees residing in Delhi and surrounding NCR.
I know there is a great deal of time and energy that goes into making websites.
Further, I have bookmarked your page, and I will continue to visit it throughout the year.
Thank you once again for all the hard work and many, many hours that I am sure you have devoted to your site.
I'm sure many Delhi NCR Malayalee Pravassi's, right from Students to Socio Cultural organizations will be benefitted from your site, please keep it up and running.
Pradeep Kumar
Resident
Chhattarpur, Delhi